Center for Changing Lives

is pleased to announce 

Juliana 

Gonzalez-Crussi

as its

 

Executive Director

.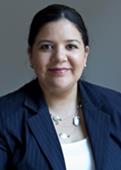 Juliana is an accomplished public service leader with a solid understanding of non-profits and the affordable housing industry. She holds a governor-appointed position on the Illinois Housing Development Authority Trust Fund Advisory Board, as well as Chicago mayoral appointments to the Advisory Council on Equity and Language Access Advisory Committee. She was previously the Director of Housing Counseling & Advocacy department at the Latin United Community Housing Association (LUCHA).  Before LUCHA, she worked as Senior Policy Analyst on housing issues at the Latino Policy Forum, Senior Housing Research Analyst at the DePaul University Real Estate Center's Institute for Housing Studies and as Director of Housing for the Illinois Migrant Council.
Juliana also brings significant international experience as she has taught English as a second language in Mexico, France and China. Juliana serves as a board member for the Illinois Migrant Council, the Farmworker Landscaper Advocacy Project and the Illinois Association of Agency and Community Organizations for Migrant Advocacy. She received her B.A. in International Studies and a M.S. in International Public Service from DePaul University.
Staff List
Name
Title/Email
Extension
Reception/Front Desk
rdcintern@cclconnect.org
221
Myra Lugo
Administrative Assistant myra@cclconnect.org
222
Natalie Zayas
Housing and Financial Coach natalie@cclconnect.org
223
Imelda Rodriguez
Housing and Financial Coach imelda@cclconnect.org
224
LaShelle Newland-Jordan
Deputy Director lashelle@cclconnect.org
226
Monica (Intern)
Finance Intern financeintern@cclconnect.org
227
Bre Hammond
Housing Intern housingintern@cclconnect.org
227
Casey Martin
Employment Coach/Trainer casey@cclconnect.org
228
Marlen Perez
Employment Coach/Trainer marlen@cclconnect.org
229
Julio Pensamiento
Strategic Partnership Coordinator julio@cclconnect.org
231
Juliana Gonzalez-Crussi
Executive Director juliana@cclconnect.org
232
David Vornholt
Development Associate
david@cclconnect.org
235
Susan Roth (Intern)
Advocacy Intern advocacyintern@cclconnect.org
237
Imelda Rodriguez
Advocacy Intern advocacyintern@cclconnect.org
237
Tamara Fouche
Director of Resource Development tamara@cclconnect.org
238
Samantha Alvarez
Family Financial Coach samantha@cclconnect.org
251
Andrew (Intern)
Employment Intern employmentintern@cclconnect.org
252
Jamie Bolton
Communications Intern commintern@cclconnect.org
228